Hey, Austinite!
Still need a costume idea?
Well, I gotta list for you.
Check it: all Austin-themed costumes.
I've got costumes for people of all races, ages and genders. Some costumes poke fun, while others are meant to honor Austin's greatest heroes.
HAPPY HALLOWEEN!
Matthew McConaughey
Top: Just Keep Livin' shirt featuring words of wisdom by McConaughey (these babies can be found at Dillards)
Bottom: Shorts
Shoes: Flip flops
Accessories: Bongos, sunglasses
Notes: Clothing optional
Romeo Rose
Top: A Renaissance or "Purple Rain" shirt from the Halloween store
Bottom: Printed pants- the more garish, the better
Shoes: Pointed cowboy boots
Accessories: Buck teeth, necklace of your initials, a rose, smarm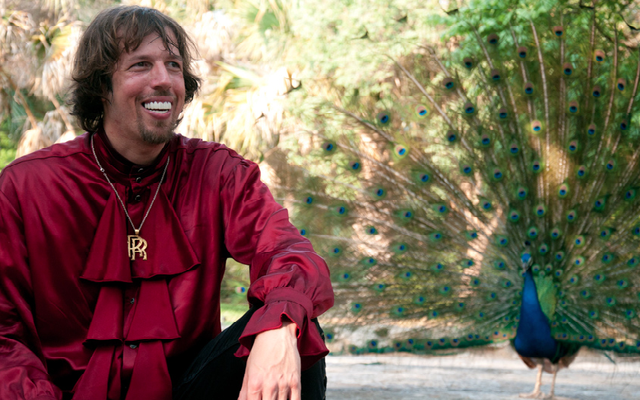 Jeremiah the Innocent (a.k.a. the Hi, How Are You? Frog)
Top: White t-shirt with "Hi, How Are You?" written in scraggily writing
Bottom: White pants
Shoes: Paper mache frog hands and feet
Accessories: Headband affixed with pipe cleaners holding up styrofoam balls (for eyeballs), black outline around your mouth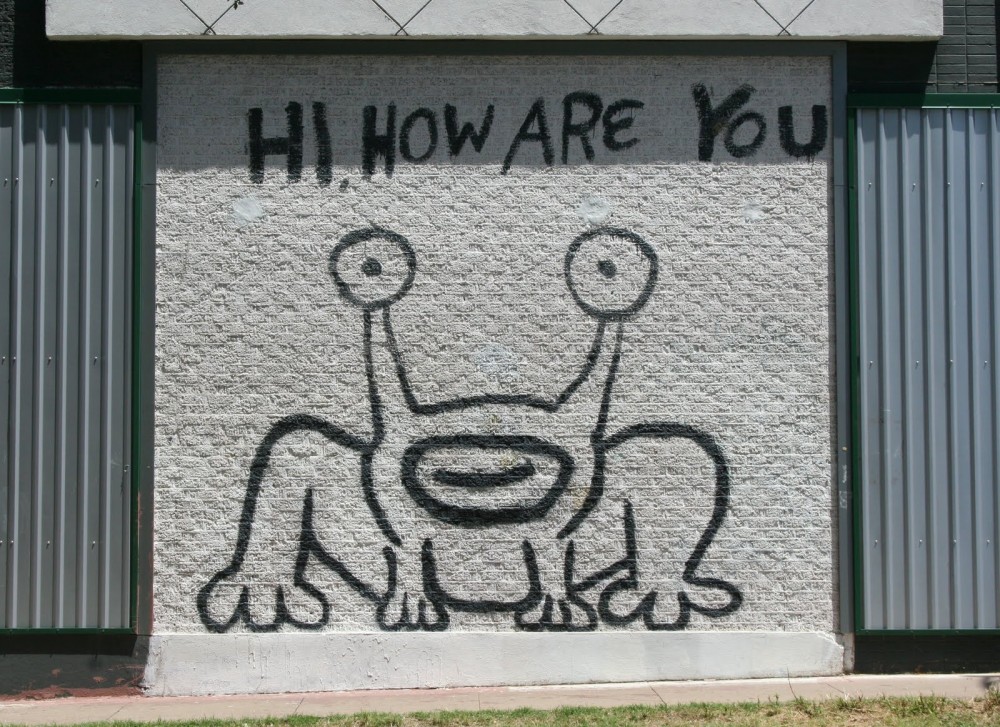 Kinky Friedman
Top: Black western shirt, black western jacket
Bottom: Black slacks
Shoes: Black cowboy boots
Accessories: Sunglasses, cigar, black cowboy hat, swagger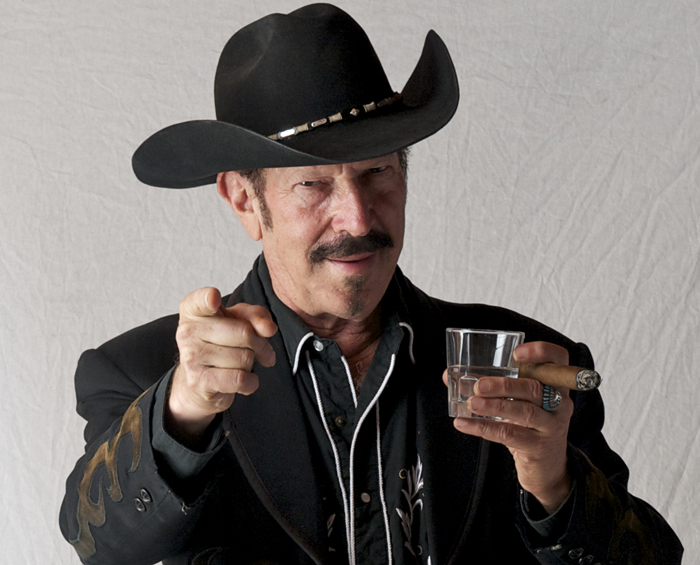 The Thong Cyclist
Top: Nothing
Bottom: G-string
Shoes: None
Accessories: Bicycle, spray tan
Notes: Bring backup clothing in case it gets cold or people keep cupping your balls.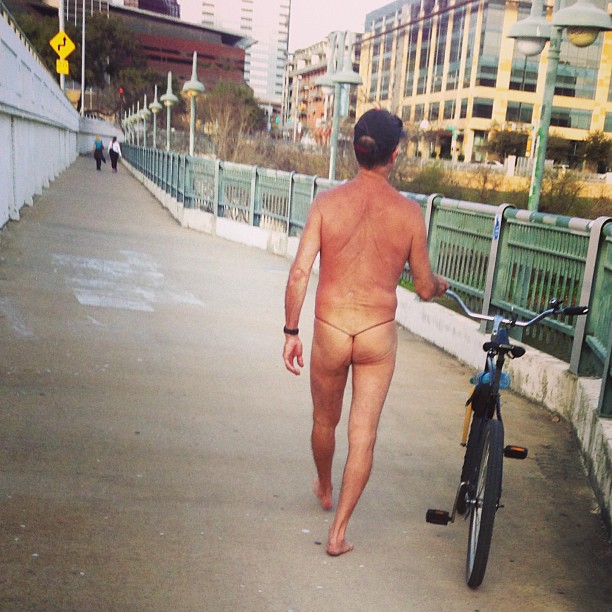 Ann Richards
Top: 80s power suit or power dress
Bottom: (see above)
Shoes: 80s heels
Accessories: Blonde bouffant, pearls, clip-on earrings, class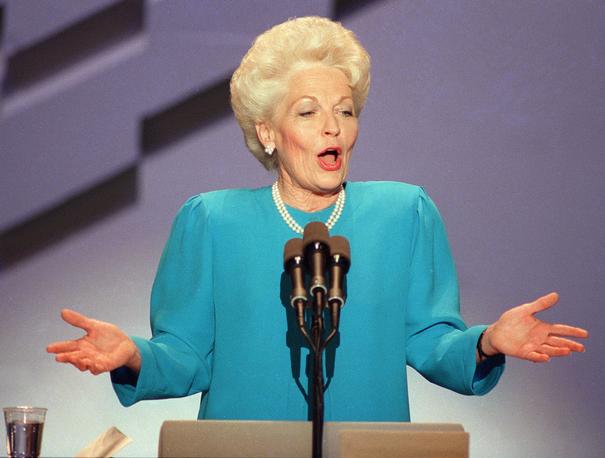 Festival Goer
Top: American Apparel tank or v-neck shirt
Bottom: Jeans
Shoes: Toms or flip flops
Accessories: Headdress, 25 wristbands on each arm, cheap swag "wayfarers," cell phone up in the air recording everything that you see
Notes: Be prepared to be bitch-slapped by someone if you dress in this costume
Rundberg Running Man
Top: Tank top
Bottom: Long shorts
Shoes: Sweet kicks with knee socks
Accessories: Ear buds, positive attitude, a smile, lots of energy, dancing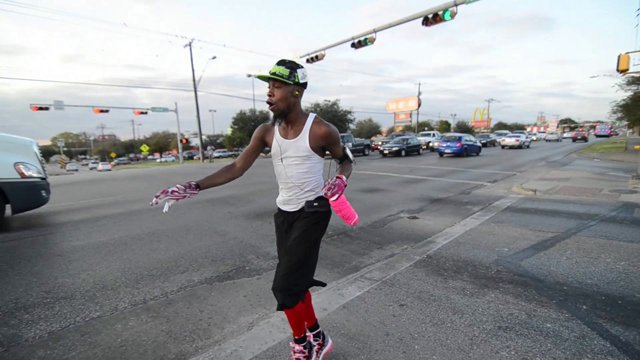 Rick Perry a.k.a. Slick Rick a.k.a. Governor Good Hair
Top: Nice black suit with white or blue shirt
Bottom: (see above)
Shoes: Dress shoes
Accessories: Rectangular glasses, slicked back hair, corn dog, open mouth action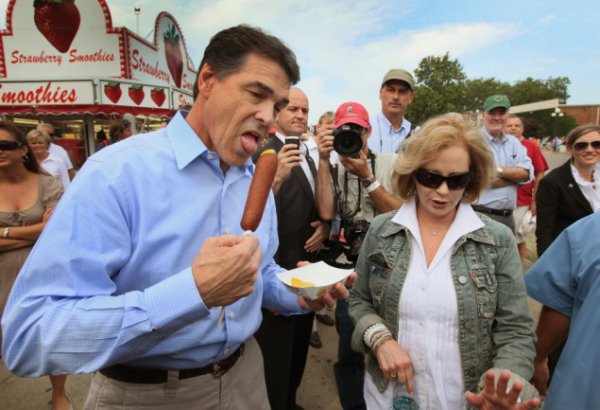 Barbara Jordan
Top: 70s era suit with big collar
Bottom: (see above)
Shoes: Comfy lace-up shoes
Accessories: Sweet oversized glasses, circular earrings, class, confidence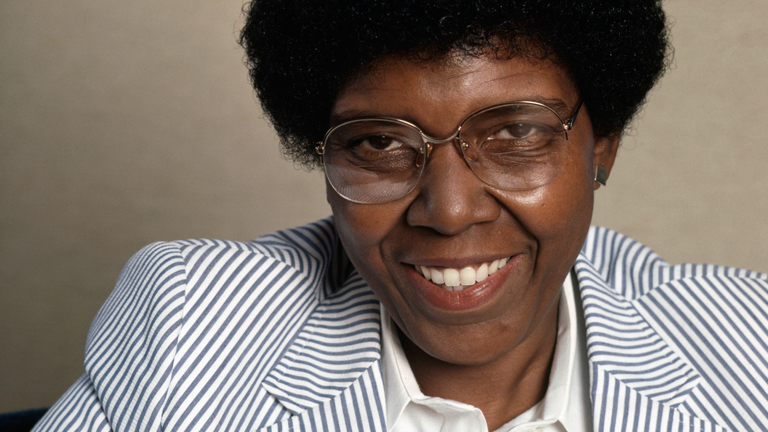 Leslie (R.I.P.)
Top: Crop top
Bottom: Hot shorts
Shoes: Heels
Accessories: Fanny pack, leopard cowboy hat, beard, long beads, sense of humor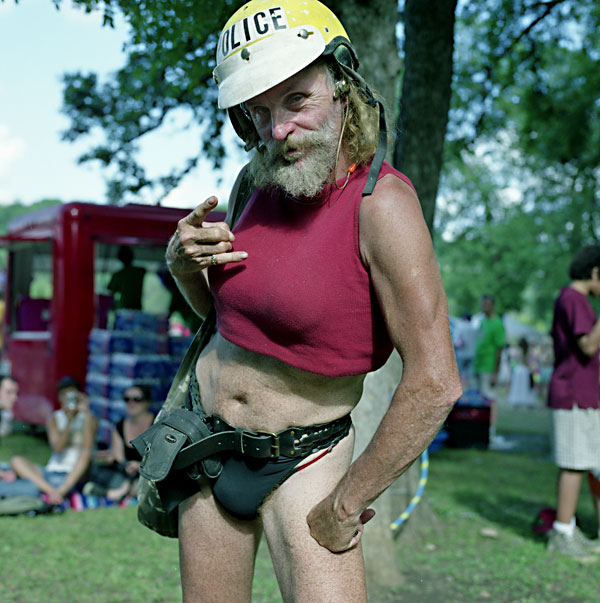 Willie Nelson
Top: Black shirt or tank top
Bottom: Jeans
Shoes: Cowboy boots
Accessories: Red bandana, guitar, lots of weed