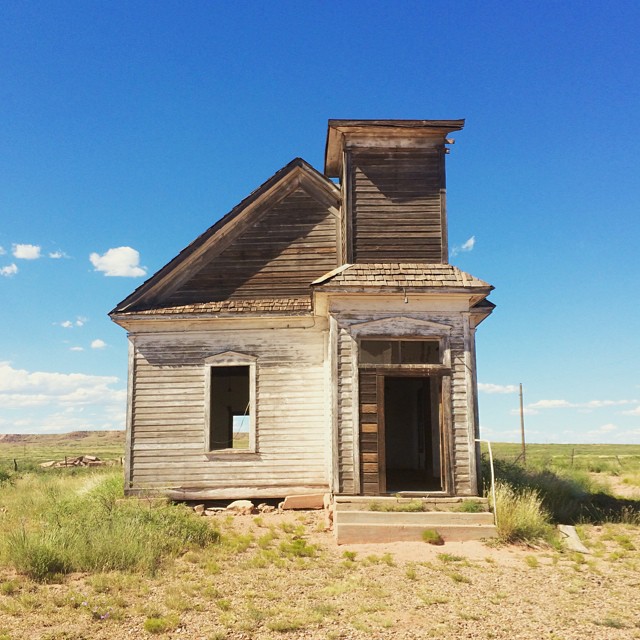 When I tell people that New Mexico is my favorite state, they ask why.
Why that grizzled old state? 
If they have ever visited the Land of Enchantment, they end their conversation with, "Santa Fe and Taos are beautiful, but the rest of the state can go."
Even as non-New Mexican, this comment cuts at my heart like a steel blade. You see, many people just don't understand New Mexico.
It is the place you drive through to answer your California dreams.
You have a distance relative, Dancing Thunderbolt (not her birth name), who lives in a New Mexican ghost town and sells turquoise. You've never met her. A common family dinner conversation is how Dancing Thunderbolt hasn't shaved her legs since 1976.
You know there is poverty. You know that there are Native Americans.
Maybe you've heard of Hatch green chiles or the Manhattan Project or Georgia O'Keeffe.
You've most definitely heard of Breaking Bad.
Is the state filled with meth labs?
But mostly you don't think of New Mexico.
It's a desert of the ones who were born forgotten and the ones who choose to be forgotten.
It is a ghost state with a population smaller than most major cities.
I've fallen in love with New Mexico over the years because its forlorn and beauty are interchangeable.
It's weird; a loner.
You see, you can stand in most areas of the state and transport yourself to 50, 100 over 500 years earlier.
There are pieces of land that haven't been touched in years, and there are areas that haven't changed their appearances in centuries.
The oldest house in America?
Santa Fe.
The oldest church in America?
Santa Fe.
The oldest capital in America?
Santa Fe.
Some of the oldest Native peoples, Puebloans, are from New Mexico.
Look up at the big sky, clean of pollution; look at the horizon, full of color, and know that you're looking at the same landscape that others saw before you.
Trace your feet along the train tracks; touch your finger upon the adobe structures.
To experience the land, you must stay on the ground.
And you must stop in every lost town, every common destination and every roadside stop.
You must talk to its people.
To know New Mexico is to plant your feet in its red earth.
To let your head drift into the blue abyss.
The Southwest was and continues to be wild and unlike any other.
It is where ancient cultures meet, and progress enjoys lounging in the sun.
Next time you daydream of traveling, do not cross the land of curiosity, bewitchment and beauty off the list.
Give it a chance and let her show you what she has to offer.
Let her show you her flaws, her prized traits and her stoic brood.