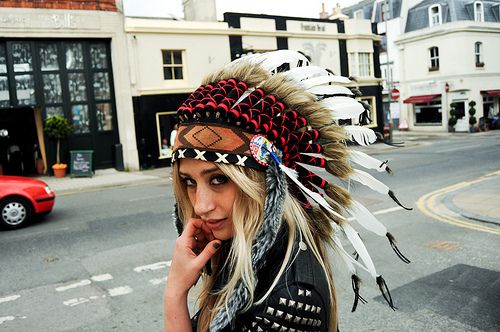 Have you heard of StitchFix?
It's an ingenious start-up that lets fashionistas utilize the help of "personal stylists" while shopping for clothing online. After you sign up and fill out your size and personal style details, stylists will help you select five items of clothing. This clothing, which averages around $65 a piece, is mailed to your house. Whatever clothing you don't like, you can send back. I loved the idea and signed up for an account early on, but I did not want to utilize the service until I was able to fully understand what clothing they offered. I was curious if the company offered fair trade or American-made clothing.
A few friends shared on social media that they had tried StitchFix, and when I asked if they knew if the company offered fair trade clothing, they said they weren't sure. I also could not readily locate this information on their website. In fact, you don't know what kind of clothing they offer until you go through the clothing selection process which requires a $20 personal styling fee (I never made it this far). After receiving an email newsletter from them showcasing their blog post about "tribal" fashion, I figured this was a good enough avenue to ask whether they offered fair trade clothing.
I was a little taken aback when I clicked on the blog link. The blog graphic included a photo of dreamcatchers and two beautiful woman in "tribal" garb. A selection from the post read: "Tribal styles are all about expressing yourself with bold colors and prints. Ethnic motifs, geo-prints and bright aztec embroidered patterns all work together to create a statement of free-spirited adventurousness! The bohemian gal doesn't need to reserve these looks for music festivals or vacation. You can incorporate elements of this creative and vibrant style into your everyday looks."
The post made me think of the numerous photos of fashionable hipsters wearing headdresses at Coachella this year. It made me think about Paul Frank using headdress and dreamcatcher imagery for a Fashion Week event (the company later righted this wrong). It made me think of the Jezebel article titled "A Much-Need Primer on Cultural Appropriation". It made me think of a Refinery29 post titled "What Fashion's "Ethnic" Prints Are Really Called." It made me think of the lawsuit against Urban Outfitters by the Navajo Tribe for use of their name in kitschy UO accessories. It made me think of the blog Native Appropriations that discusses "representations of Native peoples, including stereotypes, cultural appropriation, news and activism." It made me think of the blog Beyond Buckskin that discusses the misuse of Native culture in fashion (they also have an online shop that only sells Native-made fashion). It made me think of every article I've read and every conversation I've had in regards to the complete dismissal of Native culture by the fashion industry and fashion lovers. Though I don't believe Stitchfix was consciously being dismissive with their post (though "aztec" is a people- not a style– and therefore should be capitalized), it was just another example of a fashion entity offering "tribal" or "ethnic" prints to that "bohemian gal" who doesn't want to reserve this look just for "music festivals or vacation."
I left a polite comment asking if StitchFix offered clothing made by Natives and that I had concerns over cultural appropriation. I also asked them if they offer fair trade clothing or clothing from diverse, independent designers because I was having difficulty finding that information on their site. Instead of responding to me, StitchFix deleted my comment. (Update: Since I first started writing this, Stitchfix deleted the entire post, but I found a cache version of the blog post, which included an answer to my response. This never showed up on the actual blog post. Their answer was: Hi Lauren! We appreciate your feedback! We recently completed a partnership with a fair trade accessories brand. For more details, please email [email protected] XOXO)
Because I thought Stitchfix deleted my comment, I took to Facebook over my concerns with the appropriation of Native cultures in the fashion industry. Many friends chimed in- some who are concerned about cultural misappropriation/appropriation (learn the difference here) and those who are not. It was an interesting conversation to say the least. It is a heated topic I've been in before and have was even blamed for being "racist" when I pointed out that using dreamcatcher, headdress, spirit animal or other cultural, sacred or spiritual imagery for fashion is inconsiderate to Native people. I was told they they should be appreciative that non-Natives want to use their symbols. Everywhere I look, I see the appropriation/misappropriation of Native culture. Those Navajo-inspired leggings you got for dirt cheap at the mall? The Aztec-inspired iPhone cover you bought on Etsy? The dreamcatcher necklace you bought at Free People? They're all beautiful, right? You don't understand how something that you like, and in many cases respect, can be seen as offensive. You don't understand because it is everywhere.
Though I am not Native myself, this is a subject I feel very passionate about. I've read and heard enough stories of Natives asking for the cultural appropriation/misappropriation in fashion to stop, and we need to all listen. We all need to take the time to learn more about this matter and to stop supporting Native culture used for fashion trends. If we enjoy the Navajo designs and the Aztec designs and the Chippewa designs and the Zuni designs, then why not support clothing, jewelry, furniture or art made by these tribes? Why not spend the little extra money to support these independent designers? Why not take the time to learn about where your fashion is coming from? While we're at it, why not buy African decor from Africa instead of Hobby Lobby? Why not buy American flags from America instead of China?
Fashion- whether it's clothing or decor- is a big part of our lives, and we have the choice to be socially responsible when we shop. Natives are speaking up and we need to do what is right. And if you don't get it, just imagine the thing you care about most, whether it's your faith, your family or heritage, printed on a pair of panties or a t-shirt worn by a hipster who doesn't care about who you are. How does that make you feel?
If you'd like to learn more, start by checking out the blogs Native Appropriations and Beyond the Buckskin.
Remember, you have a choice in how you shop.