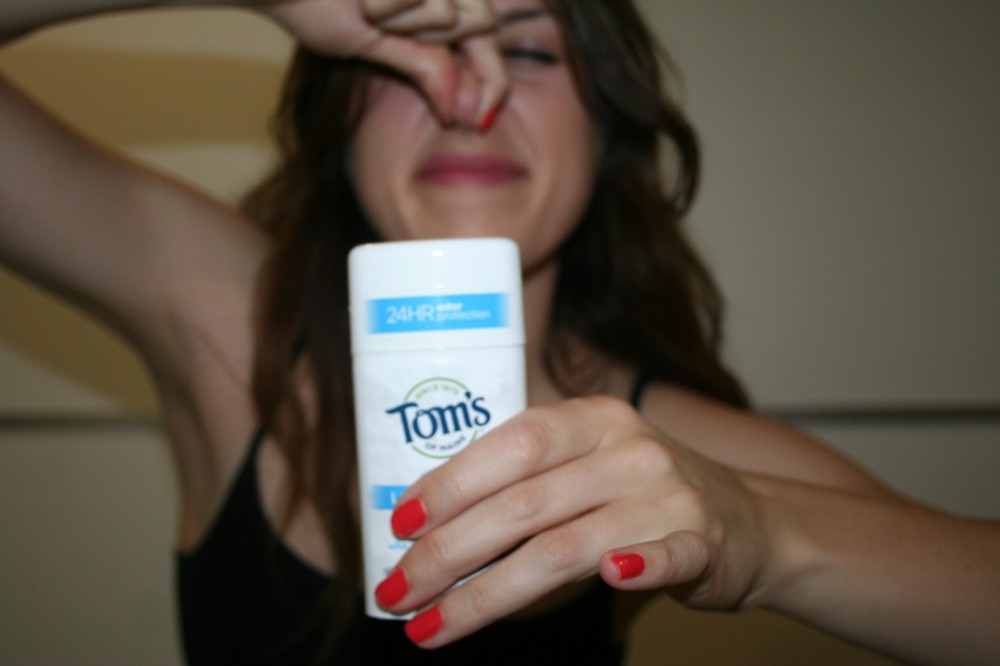 As I've gotten older, I've become increasingly self-aware of my mortality. Because of this, I'm convinced that every single stomach gurgle is in fact an organ-feasting parasite contracted through the drinking fountain at Target or a headache is a long-growing tumor developed via sniffing too many blueberry-scented markers as a first grader. I'm adamant that every animal and inanimate object can and will kill me if given the chance. I stay clear of TVs affixed to restaurant ceilings and walk as far as possible in the opposite direction of squirrels.
My current concern is Alzheimer's Disease. Unlike my other worries, this fear is not unfounded (warning- Debbie Downer moment about to occur): one in every 10 people over the age of 65 and nearly 50% of people over the age of 85 have Alzheimer's. I've watched my adopted grandfather gradually lose his mind from this horrendous disease. Though researchers are not quite sure what causes Alzheimer's, there has been long-standing speculation that people exposed to aluminum cans or cooking pots are more susceptible to it. You know what else has aluminum in it? Friggin' deodorant! The Alzheimer's Association states there is no evidence to support that aluminum causes Alzheimer's, but rumor is enough for this anxious Jew to recently throw away her aluminum-encrusted Va Va Vanilla Secret stick and start trying the natural stuff sans aluminum.
Which means I stink. Actually, "stink" is too weak of a word. I "Staaaaank" with multiple A's and a capital S.
Finding a good natural deodorant is tricky; there's a reason why potentially brain-degenerative metals exist in deodorant- it prevents you from smelling like a boy awoken from a pubescent wet dream.
My first foray into the natural deodorant world was back in 2007. I was the director's assistant on a television production in Chicago and thought that using JASON's natural deodorant while working on cramped sets with anywhere from 50-100 people for 12-15 hours a day was a good idea. It took two days of me quietly judging the other assistants nearby to realize that the person that actually stunk was indeed me and that I needed to rid of the portable self-esteem killer instantly.
Not wanting to smell and hoping to actually date someone, I shied away from natural deodorants until now, when I came up with the theory that Lady Speed Stick = Lady Swiss Cheese Brain. So I jumped back into the murky underworld of neo-hippie armpit culture and bought a stick of Tom's of Maine Wild Lavender deodorant, which is "clinically proven" to have "long lasting" "24 hour odor protection". I'm assuming that whatever clinic this deodorant was tested at must have been run by a bunch of former flower children whose sense of scent had been destroyed by years of burning patchouli incense. It's physically impossible for a human being to smell the armpit of another human being who has used Tom's deodorant and think, "Mmmm…fresh". I smelled like Paula Cole running a 10k after only a couple of hours wearing Tom's. In fact, I've found that your natural stink- without natural deodorant- is better than the stink you get AFTER a couple of hours of Tom's natural deodorant use. It's equivalent to the dilemma of bathroom air freshener; air freshner will always smell like poopy flowers because you've grown accustomed to smelling the freshener after someone takes a dump.
The next product I tried was The Crystal deodorant. Anything that sounds and looks like it should exist in the Lord of the Rings trilogy sounds promising. And it is. I definitely had better luck with The Crystal, but was still not satisfied. With its magical crystal powers, The Crystal fends off body odor for more hours than Tom's, but by mid-day, the scent of body rises to the surface and you have to reapply.
Finding a natural deodorant that worked seemed impossible and I took to whining on social media to see if anyone could recommend alternative sources. Online friends who worked in the beauty and spa industry recommended amber and jojoba oil, but it was an organic beauty line in Los Angeles, Root Beauty, that caught my attention (caught my attention = they offered me free stuff).
I was skeptical of their organic deodorant. At this point I didn't believe that anything would work, but I've been using the product for awhile now and have been pleasantly surprised. Not only does it cover up my stank for the majority of the day, but I smell like your grandmother's herb garden. Though the product claims not to be an antiperspirant, I've found that I sweat less with this product than the others mentioned above.
Their deodorant is a mix of organic arrowroot powder, baking soda, organic virgin coconut oil and organic rosemary oil. The oil mixed with the arrowroot powder makes for a grainy sludge-type substance that you apply with two fingers onto your armpits. This action will cause those around you to mock you, but you can laugh back, "At least my brain isn't going to die like yours!" Though the 2.5 oz. jar is a little costly ($15), it will last for several months and a little dap goes a long way.
Anyways, $15 is a small price to pay for peace of mind when you worry about things completely out of your control.
Oh, and this isn't a sponsored post for the company; I just really like the stuff.
If you use natural deodorant, I'm curious to hear what products have worked for you?