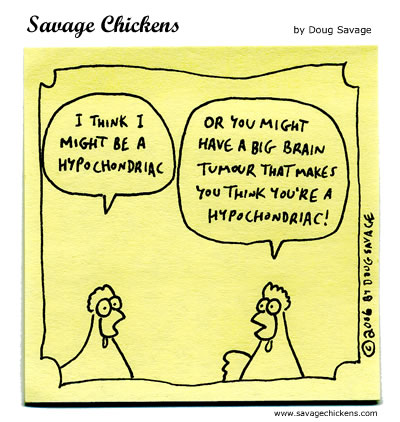 hello….?
(tap, tap, tap)
Is this thing on?
hi.
I'm going to write a blog post today.
It's the first time I've felt like doing it in awhile.
You see, I started a new writing job that has (happily) exhausted my ability to drum up words at the end of the day, in addition to  a dad health scare (blood clot in intestinal artery; dad had to be subjected to me texting him every hour while in the hospital for five days) that left me frantic and emotionally spent.
Oh, and I've also had crippling anxiety lately.
Sadly, I'm not using the word "crippling" lightly here. I wish I was. I wish I could use the adjective "funkifying" instead.
I thought my anxiety got better after starting the new job; I figured that financial security and a routine would help set me back on track. And in some ways it did. However, I'm beginning to come to terms with the fact that if you have anxiety, there is probably no immediate magic, sparkly eraser for it.
So, as I mentioned before, I haven't felt like writing in awhile, but today, after putting down in words how I've felt the past few weeks, it made me feel better, and I was reminded of what the power of writing can do.
_____
I can't remember the last time a body ache didn't send me into a state of panic, grappling for the thermometer and checking my heart rate on the LifeTrak pedometer-slash-heart rate water a family member most regrettably gave to me. The watch, though helpful in knowing when you're in near heart attack range, also exacerbates anxiety by causing you to freak out when you see that your heart rate is high.
My memory fails me on the last day I didn't think a small, round bruise on my calf was a blood clot or indigestion wasn't a sign of stomach cancer. Or esophageal cancer. Or pancreatic cancer. Did you know that there are over 200 different types of cancer? I know this because I read about the symptoms of various cancer on a daily basis (this is magnified by my current employment at a cancer-centric non-profit).
I didn't think my excessive worrying was a problem until I started sneaking into the back of the house to take my temperature so my boyfriend couldn't hear me for the sixth, seventh or eight time that day. Unfortunately, the loud beeping would give me away and I would inevitably hear a shout of, "My baby is crazy."
Actually, I didn't even think it was a problem then. It was when my panic attacks caused by phantom blood clots and cancers stopped me from living the life I wanted to live. Becoming unable to leave the house due to health concerns or pulling myself away from the crowd of friends in order to mourn my "self-diagnosis of the day."
When friends would come find me and ask how I am, I'd want to shout, "CAN'T YOU SEE THAT I'M DYING OF COLORECTAL CANCER HERE?!" But I can't. Deep down, underneath the heavy layers of worry and anxiety, I know that I'm being a freakin' blowhard.
If I don't break away from the crowd, I will often feel trapped in my own head, hearing my own screaming fears of death and unable to hear what the other person is saying to me. I smile and nod repeatedly and I wonder if they know that a vacant and scared individual is staring back at the them. They must know I'm not there. How could they not? Do people just really smile and nod that much in conversation?
I miss the last where I didn't think that I was dying. I wish I could remember that day and claim it back. In the words of Liz Lemon, the Goddess of Worry and Anxiety, "I want to go to there."
So, you may be wondering how the hell I got to this point. Or maybe you don't give a shit. Either way, I'm still in the process of trying to figure it out myself and I plan on adding a second notch of psychotherapy on the ol' belt buckle of life.
If I had to guess what is causing my hypochondria it would be:
1.) Anxiety runs in my twittering Jewish veins.
2.) I turned 30 and realize that neither me nor my loved ones are getting any younger.
3.) I've seen friends and family get sick or die.
4.) I'm a Jewish, Gemini, female only child with fears of abandonment and a certain dose of narcissism.
5.) I've had pressure under my right rib cage off and on for a year that I can't seem to find the cause of. I've convinced myself that it has been: a kidney infection, an ovarian cyst, a broken rib, broken cartilage, gall stones, an ulcer, a hernia, lung cancer, liver cancer, leukemia and an infected appendix. After seeing three doctors, with one telling me that "sometimes people just have to find something wrong with themselves," I've surmised that it's either rib issues or gall stones. Or I'm just one of those people who has to find something wrong with herself.
Though I've not been clinically diagnosed as a hypochondriac yet, I've learned that I can scratch off every single one of the symptoms. Obsessively doing health research? Check. Worrying that minor symptoms or bodily sensations mean a serious illness? Check check! Frequently checking for sores or lumps, or often checking your vital signs? Check X three, mother f'er. I guess another symptom of hypochondria is self-diagnosing, and I'm officially self-diagnosing myself a hypochondriac.
It brings me comfort in knowing that what I'm experiencing is normal, however, I can't help but feel that this affliction is causing me not to enjoy my life. Er, I KNOW it's causing me not to enjoy my life. How enjoyable is it to walk around convinced that you're dying every single day? I've become a killjoy and I'm just not funny enough to pass this constant nervousness off as cute.
My boyfriend calls it "The Xieties" and it looks like I'm going to have to live with them for a little while longer.