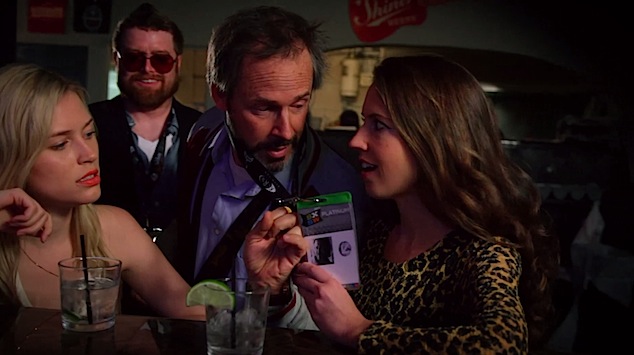 A couple of weeks ago, I posted Joe Nicolosi's hysterical SXSW bumper that starred Geoff as a douchey Angeleno-turned-Austinite ("Have You Been to Austin? I Can't Tell if the Locals are Rednecks or Junkies"). SXSW has since posted one of the SXSW bumpers that Geoff and I co-wrote/produced and Geoff directed about some more douchey Angelenos using their platinum badges for evil. They get their comeuppance in the end in the form of angry furries beating the shit out of them.
The bumpers star the very talented and funny actors John Merriman, Chris Doubek and Julie Holland. We had a blast shooting the bumpers and appreciate SXSW for giving us the opportunity.
The video got broken up into two separate bumpers, so just imagine you're watching both as one piece!