This morning social media in Austin lit up with talk about a circus-themed bar on Rainey Street. However, the talk wasn't about how kitschy the theme is, but rather about the plethora of cruel and hateful responses the establishment has left for customers, in addition to racist comments from the owner, Brandon Cash.
Here is just a sample.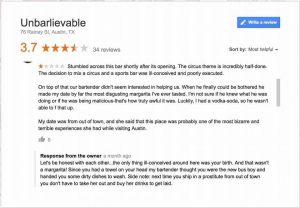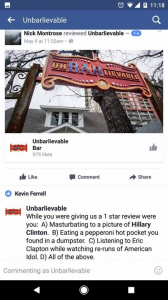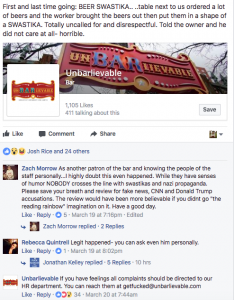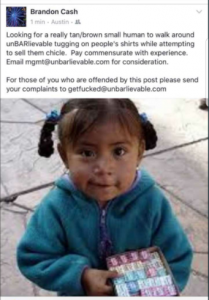 Did someone hack the bar's social media accounts? It's doubtful considering that the Cash has a record of questionable behavior.
How does a business person like this become successful in Austin?
Update: For further reading on Unbarlievable, check out stories from Reddit, Statesman, Austin Chronicle, Austin Monthly and Eater. 
Update 2/29/17: Owner Brandon Cash has released a statement on the bar's website.