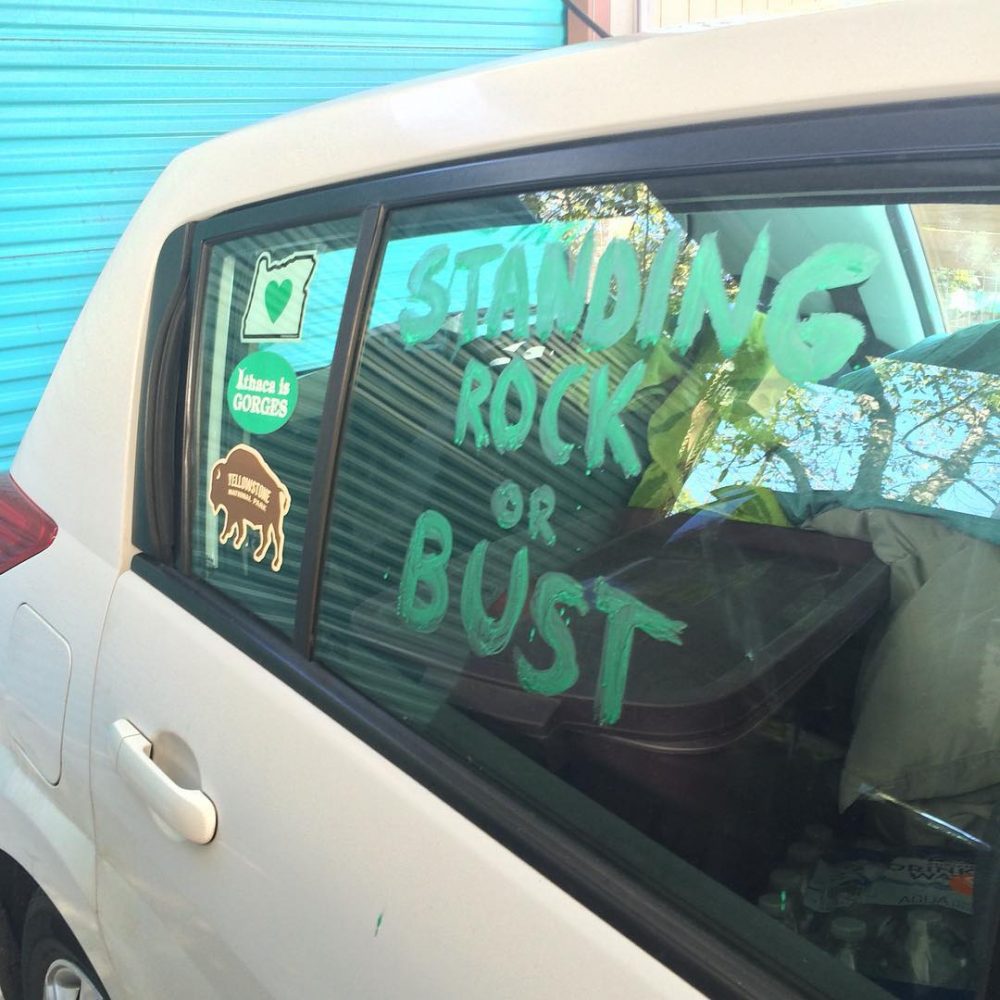 Friends, Geoff and I decided last week that we will spend our Thanksgiving holiday dropping off supplies at Standing Rock and helping in any way we can for a couple of days.
Since announcing this last week, donations of supplies and money have poured in. Seeing friends and strangers come together to help the protestors of the Dakota Access Pipeline has given me hope during a time of uncertainty.
I will probably write about the journey on the blog, but if you're interested in following our journey, please hit me up on Twitter and Instagram. I hope to share as much as possible about the fight of the protestors.
And if you're interest in contributing in any way, please put a comment down below.
Excellent resources to follow during this time are:
Native Opinion
Native News Online
Indian Country Today Media Network
Sacred Stone Camp on FB
Democracy Now!
Water is life, y'all!
And the future is unwritten.
(As I write this, protestors are getting shot with water cannons in below freezing temperatures. Why our president & the media are saying little about this is very frustrating.)