Oh, Dawson
Wilmington, North Carolina, is one of those idyllic coastal towns peppered with rose-lined picket fences, friendly neighbors, an old-timey Main Street and, in David Lynch's version of the city, the occasional severed ear chilling in a field. Located just a stone's throw from the Atlantic Ocean, this town of 110,000 boasts a wonderfully weird arts and culture community nuzzled within 19th century storefronts and brick-lined roads.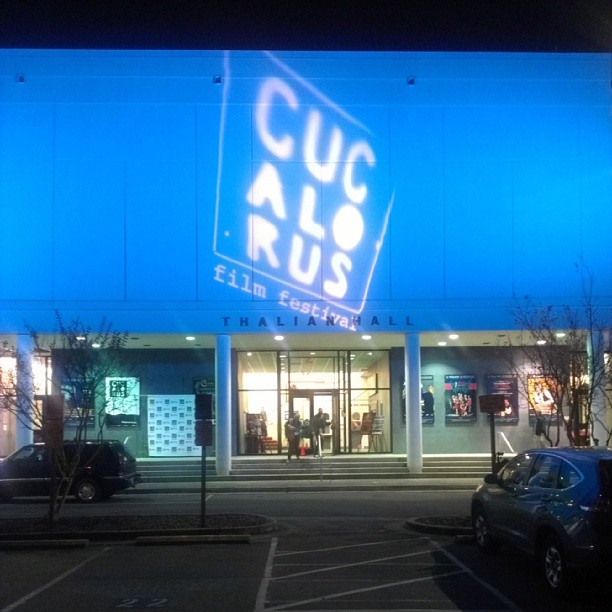 I first visited Wilmington last year when our film played the Cucalorus Film Festival. Now in its twentieth year, Cucalorus has become an institution in Wilmington. Run by a colorful group of filmmakers and film champions, this interactive fest takes hold of the city for one week, with pop-up screenings featured across downtown. What makes this fest special is its seamless intertwining of the local community with visiting filmmakers. It is quickly jumping the ranks of top regional film festivals in the U.S., and filmmakers flock to attend. By the end of the fest, you feel like you're saying goodbye to your best new buds at adult camp. If you're visiting North Carolina at this time or live nearby, I highly recommend checking out this event that features the best in mainstream and off-the-radar indie narrative, docs and shorts.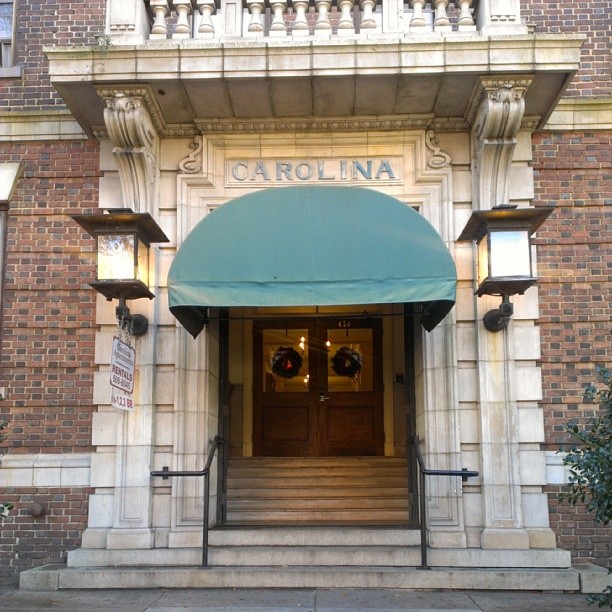 Dorothy Vallens' sex pad
Though several movies and TV shows were filmed in Wilmington, arguably the most hipsterrific locally-shot feature is David Lynch's 1986 classic Blue Velvet. It's easy for a visitor to take a self-guided tour of many of the film's locations (P.S. the apartment manager doesn't like you snooping around Dorothy's apartment), and Frank Booth nuts often host events centered around the film (Cucalorus offers a Bus to Lumberton shindig). Last year, we were lucky enough to be invited to Dennis Hopper's former apartment located in a renovated masonic temple. The beautiful loft is now home to a wedding film studio.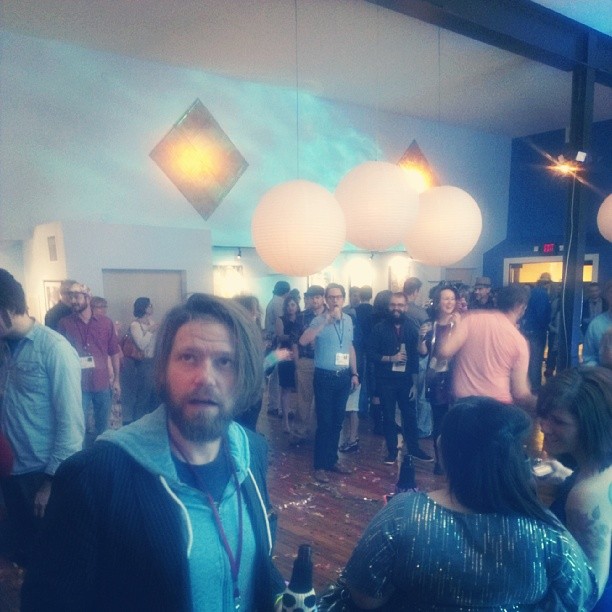 Dennis Hopper's temple
Another Blue Velvet must is the Barbary Coast, a bar famous for appearing in Blue Velvet outtakes and their Pabst Blue Ribbon specials. I made friends with an elderly alcoholic who liked pissing with the door open.
As I mentioned above, Wilmington has had many films and TV shows shot on its grounds. According to Wikipedia, the city's EUE/Screen Gems studio is the largest production lot outside of California. Dawson's Creek, Iron Man 3, Teenage Mutant Ninja Turtles (the original!), Eastbound and Down and Revolution are just a few of the city's credits.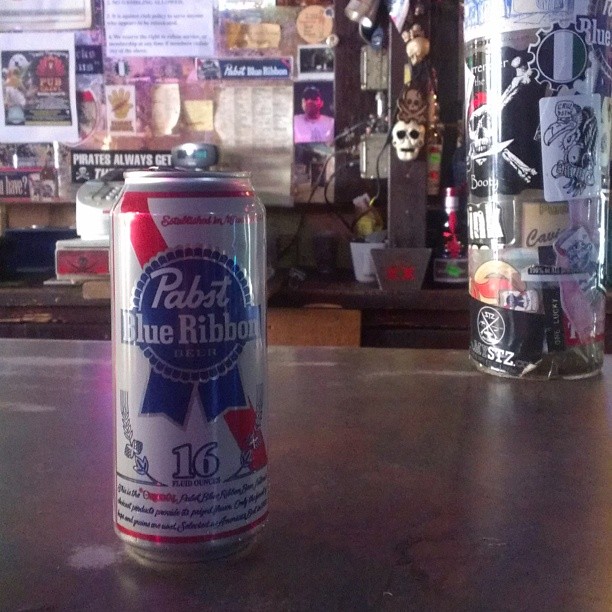 Barbary Coast, where men pee freely
I'm not much for shopping, but several female filmmakers informed me that I had to check out the downtown boutique Edge of Urge. I was completely unaware that this adorable shop already had a devoted online following, and I spent hours trying on their locally-made clothing and checking out their curated collection of quirky shoes, jewelry and gifts. This Pinterest-worthy shop opened in 2002 by a dream warrior who wanted a "launch pad for like-minded, risk-taking, passionate, some people may call them crazy, designers, creators and artists."
I highly recommend signing up for their newsletter; they regularly have 30% off sales (online and in-store).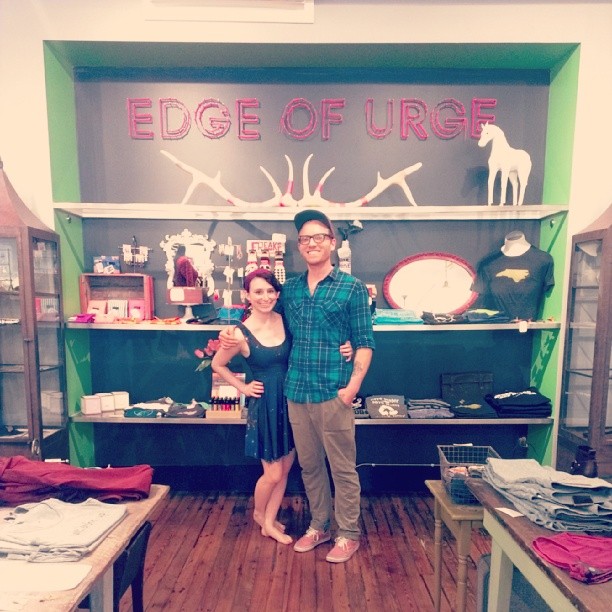 Wilmington is also the home of Freaker, "the global leader of preventing moist handshakes and sweaty beverages." These kitschy knit koozies for your beer or water bottle are made in the USA and feature patterns with the likings of French bulldogs, unicorns, Walter White and leopards named Lucille III. Freakers can be ordered online or found in cities across the nation (Waterloo Records and BookPeople in Austin sell them). I have ten Freakers now, and I love them so much that I keep them in a box and take them out once in awhile to pet.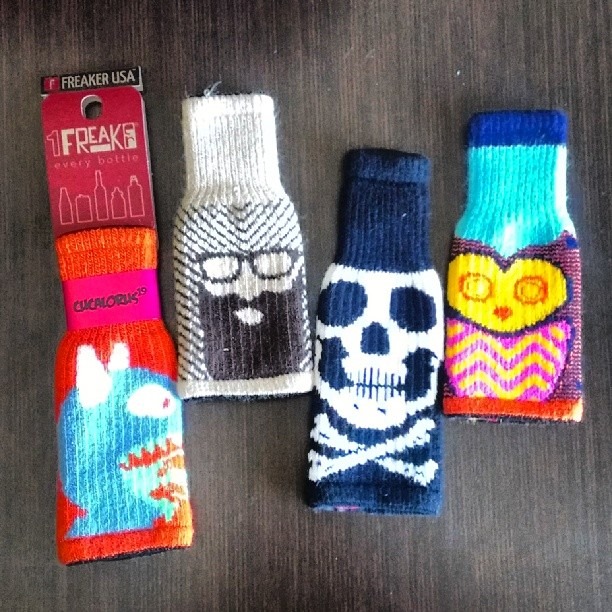 My Freakers. Back off. 
Now, when it comes to food, I dig the greasy spoon or locally-sourced diners. Though I appreciate F'ING LOVE FOOD, I'm not a foodie and I hate spending $15 or more on an entree. These hipster travel guides are not for the trust funds hipsters, but rather the working class dreamers and doers who like old-school jams and spots open at all hours. We ate at Nick's Diner, which offers a menu of various mac and cheese skillets (!!!), the Copper Penny, a drafthouse featuring pub grub, salads and soup, Dixie Grill, a sweet-ass 50s-style downtown diner, and Slice of Life Pizzeria and Pub, a shoebox eatery with delicious slices and an impressive tequila collection. I highly recommend all four, especially if you find yourself eating late or early.