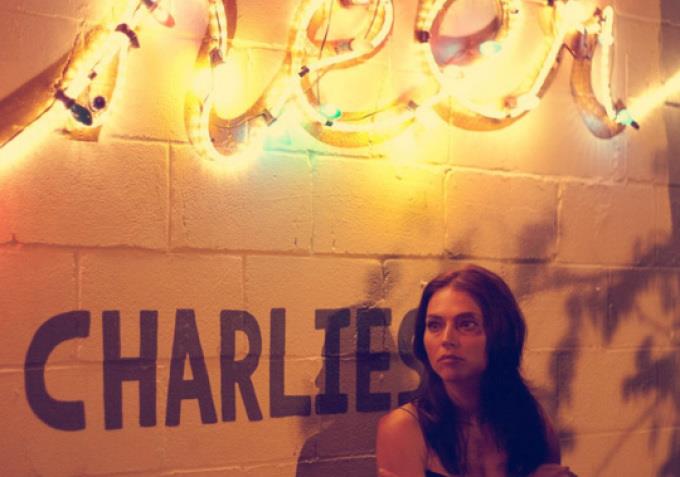 I've been trying to avoid writing gobs about our film, Loves Her Gun, on this blog. Though it's a big part of my life, I don't want to talk your ear off about it. You all have been super supportive along the way and I really appreciate that. A lot has happened since the film first premiered at SXSW in March of last year, and I want to share some exciting news about the project with you!
1.) We signed with a wonderful Austin-based distributor named Devolver Digital. We couldn't be happier to have Devolver as Loves Her Gun's home. A successful business in the world of independent gaming, Devolver has branched into indie film and curated a fantastic slate of genuinely independent cinema. Take a look at their library– they have some great stuff on there! One of their current features that is getting a lot of buzz is Let's Ruin it With Babies, which just had a feature in the New York Times!
2.) Our film is currently on VOD and Time Warner Cable and will be on iTunes and Netflix soon. We're working on other future outlets as we speak!
3.) Our film is premiering in NYC THIS WEEK! Loves Her Gun has a one-week run at Cinema Village in Greenwich Village. Tickets are on sale now and most of the cast and crew will be in attendance.
4.) We are tentative for other screenings in major cities over the next couple of months (it looks like LA will be next!)
5.) We've gotten some really good press on the film, including a good review from the Village Voice, a mostly positive review from Variety and some interviews with our lead actress, Trieste Kelly Dunn, in Indiewire, Rooftop Films, Texas Public Radio and Anthem Magazine, with more reviews (hopefully good ones!) and interviews to come.
If you are in the NYC area, please come by and say hi at Cinema Village. Our film will be playing there this Friday 1/10 – Thursday 1/16 at 5:10PM and 7:00PM. We'd love to meet you!
Also, if you're able to share the news about our NYC premiere or just about the project in general, we will be forever grateful. Our entire film cost $40,000 to make and the cast and crew made a lot of sacrifices; in other words, we're a very, very tiny film. We don't have the budget or the resources to spread the word like bigger movies. If you have seen the movie and enjoyed it or are the kindest person on the face of the planet, please share about our movie. Every little bit helps!
And I love you.