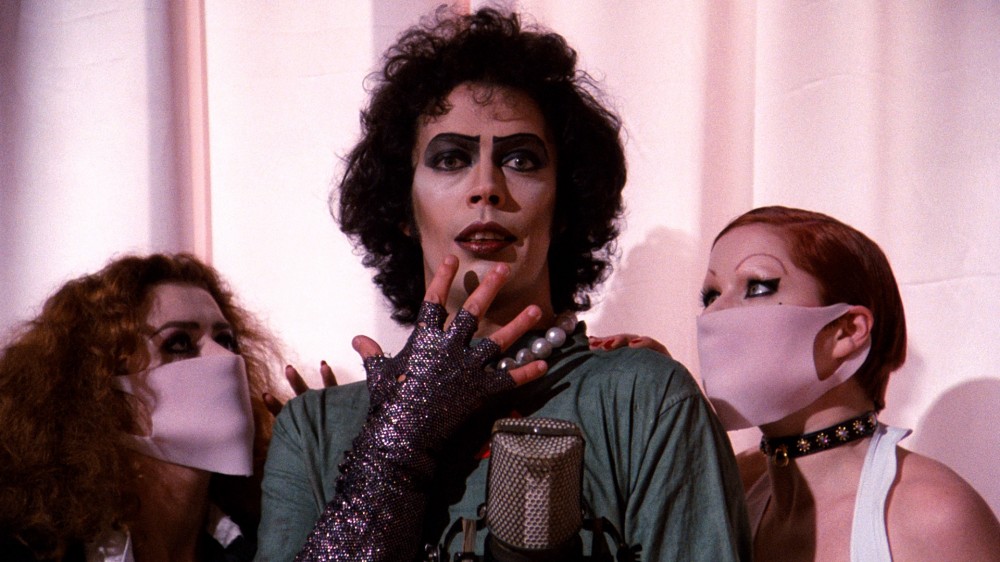 The most exciting part of getting ready for our pumpkin carving party last Sunday was not the thought of running my fingers through mushy pumpkin guts or stuffing my cavity-filled mouth full of sun-melted, then asymmetrically reformed chocolate- it was the careful compiling of the Halloween playlist.
Halloween music holds a special slot in the nostalgia portion of the heart. From Bobby "Boris" Pickett's Dracula inflections in "The Monster Mash" to Warren Zevon's howling in "Werewolves to London", Halloween tunes evoke a very strong and specific memory of childhood days planning out the perfect costume and walking from neighbor to neighbor, carefully keeping a mental check of the beautiful bounty accumulating in the trick-or-treat bag and quietly judging those who gave you Tootsie Roll Pops and non-brand name candy.
I carefully selected songs that reminded me of this special time in my life and anxiously awaited for our guests to arrive. Every time I thought I heard someone walking down our path, I would start the playlist back to track 1 so my guest could hear my musical escapade from the very beginning.
The majority of the playlist was filled with Danny Elfman soundtracks (and some Oingo Boing) and the Rocky Horror Picture Show soundtrack, with a smattering of old Halloween standards, scary movie themes and "Thriller". I have difficulty listening to "Thriller" because the song makes me want to spontaneously break out into dance, but considering I don't know the dance moves, even though I've watched every Youtube instructional video on how to do the "Thriller" dance, it makes it very difficult to impress anyone when you're falling your arms in the air and pulling muscles in your ass.
Danny Elfman is one of my creative heroes, so hearing the theatrical sounds of his menacing voice and orchestration is nothing new to my senses, but I realized it had been years since I listened to the Rocky Horror Picture Show soundtrack. In fact, the last time I saw the movie or listened to the album could have been while I was still in college and still daydreaming that Tim Curry would lose weight and only play Dr. Frank-N-Furter in subsequent movie roles. Curry starring in a Shakespearean drama for the BBC dressed in high heels, fishnets and a garter? Yes, please!
Listening to the groin-tingling songs reminded me of what a RHPS  nerd I used to be. Every word from the soundtrack came flowing out of my mouth with puke-like ease, and I began strutting around the living room doing my best Frank-N-Furter impression. I did this while my boyfriend wasn't home for I was afraid that my animal-like sexual magnetism might have been too much for him to handle.
Like a familiar friend, I realized I had not forgotten a single second of that film and I was whisked away to the thoughts and feelings of my 15 year-old self.
This might not sound like a particularly special memory, but for those of you who fell in love with Rocky Horror as well, there is no denying the lasting effect that movie had on us.
Though I was never interested in the midnight communal screenings (I was scared of the aggressive nature of the red lipstick tattooing of virgins), and nor was Rocky Horror a ship for me to let my sexual freak flag fly, the film struck me because it was wholly different than anything I had ever seen up until that age. It was 1950s doo-wop and innocence mixed 1970s rock and debauchery and rolled into one saccharine sweet package.
"Shivering with anticipation" was what I did every time I would plop the DVD in and await the fantastyland journey of our hero and heroine being spellbound by the sensuous squad over at "the Frankenstein place". The sparkly sequins, the top hats, the coat tails, the fishnets, the blood-red lipstick- all of it I ate up and fed to the outcast side of me. When most girls my age were hanging posters of Jack Dawson and Gavin Rossdale on their wall, I was watching with great intricacy every eye lift, duck face, jazz hand and exaggerated reaction of the Rocky Horror cast.
It is only now I can appreciate the contribution of every character; the handsome singing voice of Barry Bostwick, Susan Saradon's boobies and Richard O'Brien's subtle revolt, but when I was a teenager, there was only one creature that mattered: the enigmatic, libidinous Dr. Frank-N-Furter. When I dressed as Janet for Halloween because it seemed like the right thing to do, deep down I wanted to be him. In fact, I think most of my life has been one giant disappoint due to my Frank-N-Furter shortcomings; I still want to be Tim Curry.
Who doesn't?
Dr. Frank-N-Furter had the character traits we all desire: the flirtatious romeo, the deadly vixen, the clever mastermind and the fallen anti-hero. He could sing, he could dance, he could charm the undies right off of you. He was absolutely perfect in the role and there have been few performances since that make you want to abandon your life to become a hedonistic creepazoid.
Even now, talking about RHPS is getting me excited.
Maybe one day I'll live out my fantasy of becoming a castle-owning, man-building eyebrowless doctor of something, but until then, I'll continue with my pious Janet life.
Or maybe I'll quit dreaming and just be it.