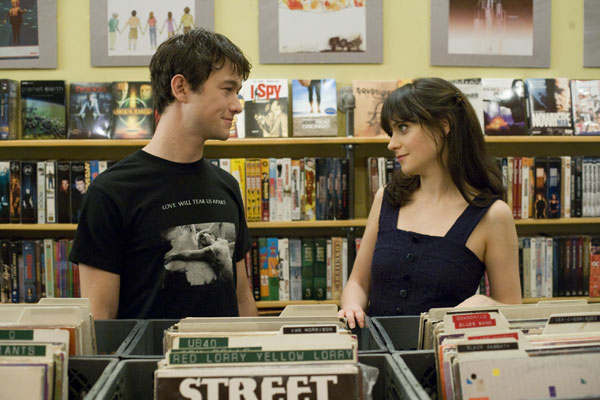 This is the post where I sound like a cranky old woman.
Last week I read that two interns have filed a class action lawsuit against 20th Century Fox stating that their internship program "violates minimum wage and overtime laws". One plaintiff, Eden Antalik, worked on the production of Black Swan as a corporate intern, and the other plaintiff, Kanene Gratts, worked on (500) Days of Summer as a production intern. Antalik and Gratts claim in their lawsuit that  "until July 2010,  interns hired to work there (20th Century Fox) were not paid, even though they were required to fill out I-9 forms, sign confidentiality agreements and were deemed "employees" covered under workers' compensation laws."
A part of me is happy for these young whipper snappers. Good for them that they're standing up against the man. The man needs to be bitch-slapped once in awhile.
The larger part of me wants to tell the interns to "Shut the F up and deal with it, Whineyheads."
Though I think we can all agree that many internships in Hollywood are unfair, abusive and soul-sucking, the truth is all of Hollywood is unfair, abusive and soul-sucking, duh. If Antalik and Gratts are pissed off they had to work shit hours for shit pay (and maybe were never offered a permanent job after completion of internships, hmmm?), what do they think is going to happen once they actually start working in the film industry? I have bad news for you, kiddos- it doesn't get any easier. They forgot to tell you what H-wood is really like in film school.
When I was going to film school, I worked two internships in Hollywood. Neither job was excessive or unfair. I worked only a few hours a day and did minimal work over one semester. I didn't get paid for either internship and I didn't expect to. Getting paid for an internship was a fabled feat. Once in awhile we'd hear rumblings of an intern who one time made $10/hour at their internship. I  learned a significant amount at my internships and I snagged the highest achievement at one of them- a full-time job with benefits.
When I became a full-time employee in Hollywood, I was on call 24/7 with no possibility of overtime. Though I was paid decently, when broken down into hours, I received very little pay. And that's the way it was until the next job and the next. Everyone is working shit hours for shit pay until one day they don't. One day it all pays off. Maybe.
Maybe you'll work your entire career in Hollywood and never get the compensation you expected and dreamed of.
Maybe you'll jump ship before you reach the day of industry salvation.
Maybe everything will work out just perfectly.
Or maybe, just maybe, you'll understand that all these crappy internships and jobs you had to take were part of your fraternity hazing, that everyone had to go through the same process as you and that if you can't deal with it, you probably shouldn't work in Hollywood.
Hollywood is a land of no promises. Working your butt off doesn't guarantee you squat.
The best thing a young person can do before moving to Hollywood is to have zero expectations. That is why when everything does eventually pay off, it will be a sweet surprise.