As I grew older, I began to realize that the probability of me dating a man who is smart, funny, interesting, good-looking, has a good job, is close to his family, has his head screwed on tightly AND dresses well was very unlikely. I could have maybe 3 or 4 of those things and dressing well would definitely not be one of them. I'm convinced that 50% of the male population do not know how to dress themselves. Sorry guys, but until the day you stop wearing short-sleeved piqué polo shirts that are two sizes too big for you, I will firmly keep that prior sentence in place.
Imagine my surprise when I did meet a guy who had all those qualities who wasn't a.) gay b.) had a girlfriend that dresses him.
My boyfriend has style. It's a style I can't classify because it's simply his own. If I had to pick a type I would call it "nerdy cowboy"? He always keeps a pen in the pocket of his pearl snap shirt.
My boyfriend has entire closet filled with costumes. He has another closet entirely filled with costumes. I'm pretty sure he might have a third closet filled with costumes that I haven't seen yet. The fourth closet holds dozens of color-coordinated pearl snap shirts, concert t-shirts from the 80's, fitted slacks, cowboy hats & captain's hats and ties galore. Most of my boyfriend's clothing is 12+ years old. You see, Geoff takes excellent care of his clothing so it lasts well. He also has barely gained a pound since his teenage years so he still fits into everything he owns. Put a Buffalo Exchange employee in Geoff's closet and they would cream themselves.
Geoff knows how to put together an outfit, but the little touches I love best are his gas station sunglasses with rhinestones and a large $5 sticker on them or his mesh t-shirt that he might wear with a cowboy hat. Nothing about these items should work at all, but on Geoff they do. Geoff oozes confidence (and not like in a douche-baggery way) that is infectious and is one of the reasons why I immediately took notice of him the first night I met him.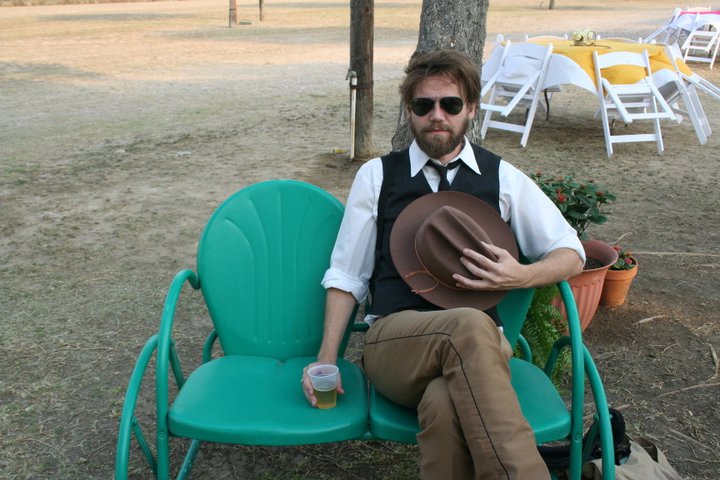 Geoff knows how to mix metrosexual with his Texas roots. Cowboy hat and fitted vest? Yes, please! His slacks were handmade in Italy for $30.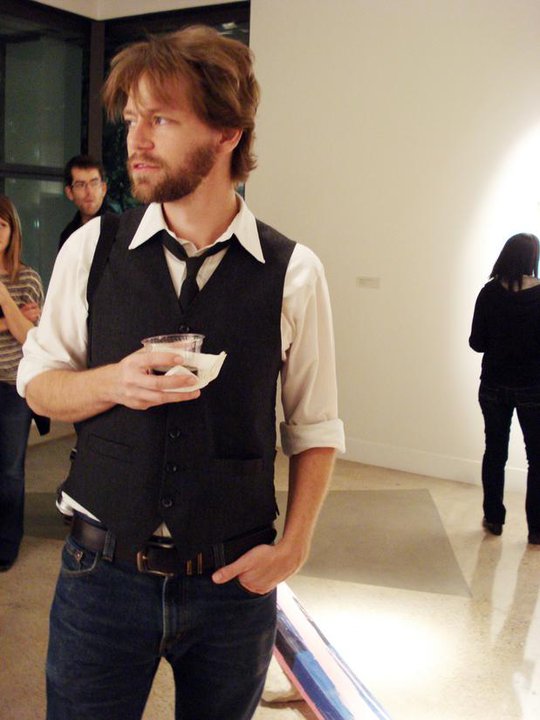 Geoff knows how to rock the vest. The vest is an accent that people don't wear much anymore and I wish they would. It's such a classy and simple addition.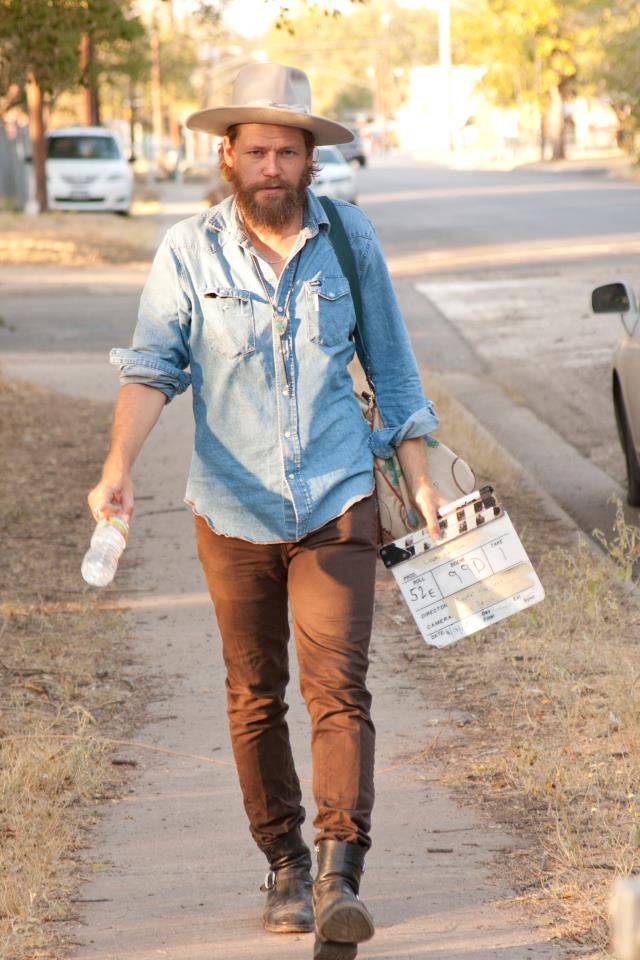 I'm not sure if you can see it, but Geoff is also one of the few people I know who can rock the bolo tie in both neither a non-ironic or non-non-ironic way.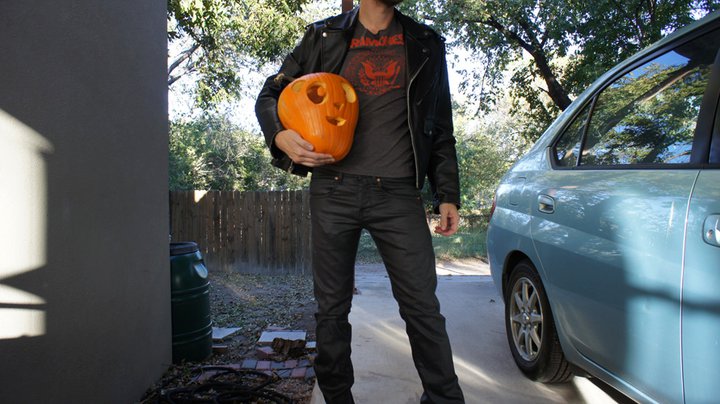 This is one of Geoff's many vintage 80's concert t-shirts. This Ramones shirt is from a concert in 1984. He has shirts of The Replacements, Siouxsie Sioux, and a bunch of others I will have to rummage through later and wear without asking.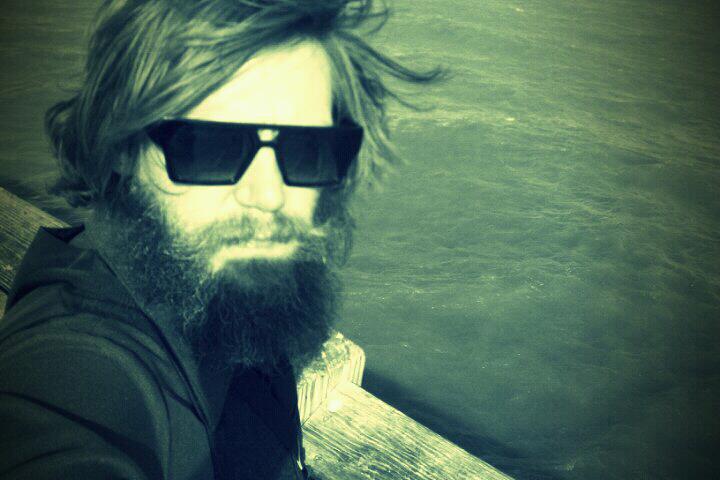 One of Geoff's $5 gas station sunglasses purchases. I think he may have an addiction.